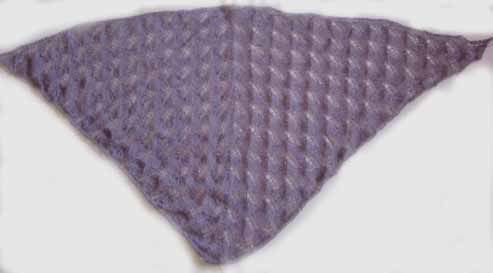 This was an easy knit but it did get tedious with 200+ purl stitches when i was up to the 9th repeat. *fakes fainting*

Eilene, here's pics of my kiri after blocking.
I know I did not do a good job in blocking again. on the other hand, my cast off was rather tight, even though i used a much bigger needle.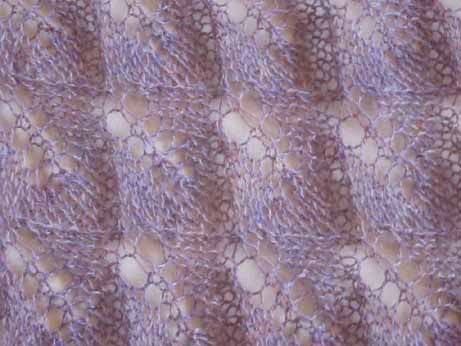 A close up of the motifs. Lovely isn't it?

Pattern: Kiri Shawl from Alltangledup.com
Yarn: Alpaca Cloud in Iris from Knitpicks, 1 hank
Needle: Birch 4mm and 5.5mm circular needles