WARNING: GRAPHIC INTENSIVE for the next few entries.



When you have a giant ball of yarn, what do you do with it?

I will:
1. Knit
2. knit
3. KNIT KNIT KNIT x 1000000000 stitches

Outcome:



a closer look at the cabled sleeves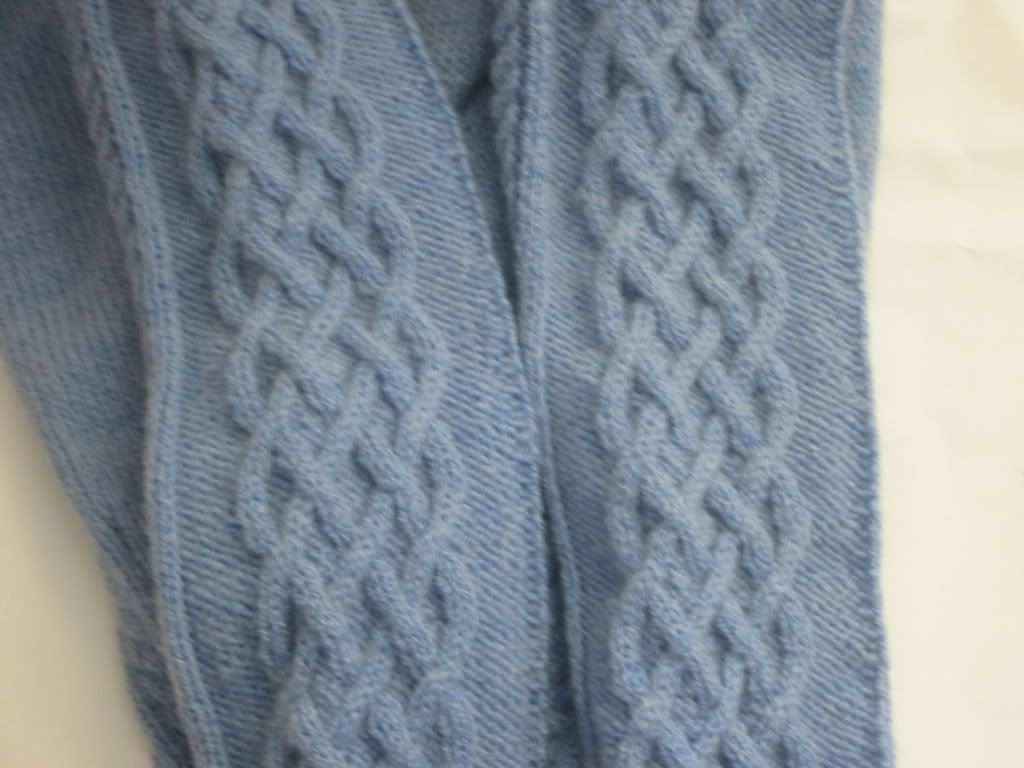 Pattern: You are right, this is Mariah from Knitty.com.
Yarn: Patons Caressa
Things which i've learn: Mariah is my first sweater and a raglan one, it was quite challenging while i was on sleeve #1, thereafter, sleeve #2 was a breeze. cabling without a cable needle is the trick!~~
etc... : this is a hood-less Mariah, cuz i think the hood won't be much of use to me. the hood will be like a lump of material on my back. if your eyes are sharp enough, you could have notice the zipper is not attach at all. =p just too lazy to get it done.

i'll be posting more on my other FOs and WIPs in the next few posts, else this blog will be oh-so-boring.