the compliments from everyone on Mariah really motivates me to generate more FOs. Unfortunately, 24 hours is not enough for someone like me. i can only reminisce the luxury of knitting the whole day and night out.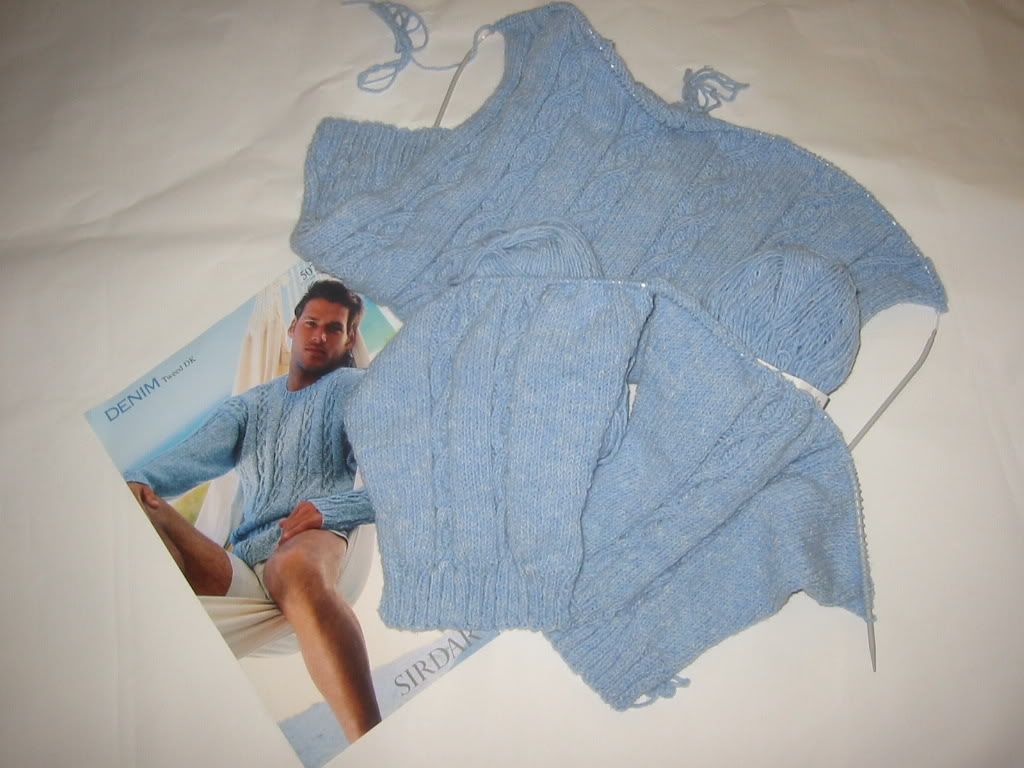 this is the Sirdar sweater which i volunteered to knit for a friend. turns out that i have more than enough projects which i want to start now. i have stop both the back and the sleeves for the shaping since i have yet to take the measurements of my friend. so i took the excuse and started on my Mom's Sirdar top, which is also meant for Mother's Day cum birthday pressie.

the lace pattern is really hard to follow with YOs, PSSO, s1, etc...that i actually went to the frog pond once (after 2 pattern repeats). i usually would overlook minor mistakes, so u can imagine how disastrous the mistake was. and after that tons of unknitting. *sweats* if not for all these blunders, i would have finish the whole of the back piece.

last saturday's special meetup was quite enjoyable with the addition of Sally, and a guest from Israel, Marian. it was another session of ogling at each other's FOs and WIPs. I've just settle onto my new desktop so the meetup pics will probably have to wait a while.

PS. i'm organising a yarn spree from knithappens.net. email me for more info.
PPS. only locals may join.