Here's some pics on the latest SEX from knithappens.net. the loot arrived last week. i'm quite satisfied with the CS, Kristine was prompt with email replies. *thumbs up*

The box...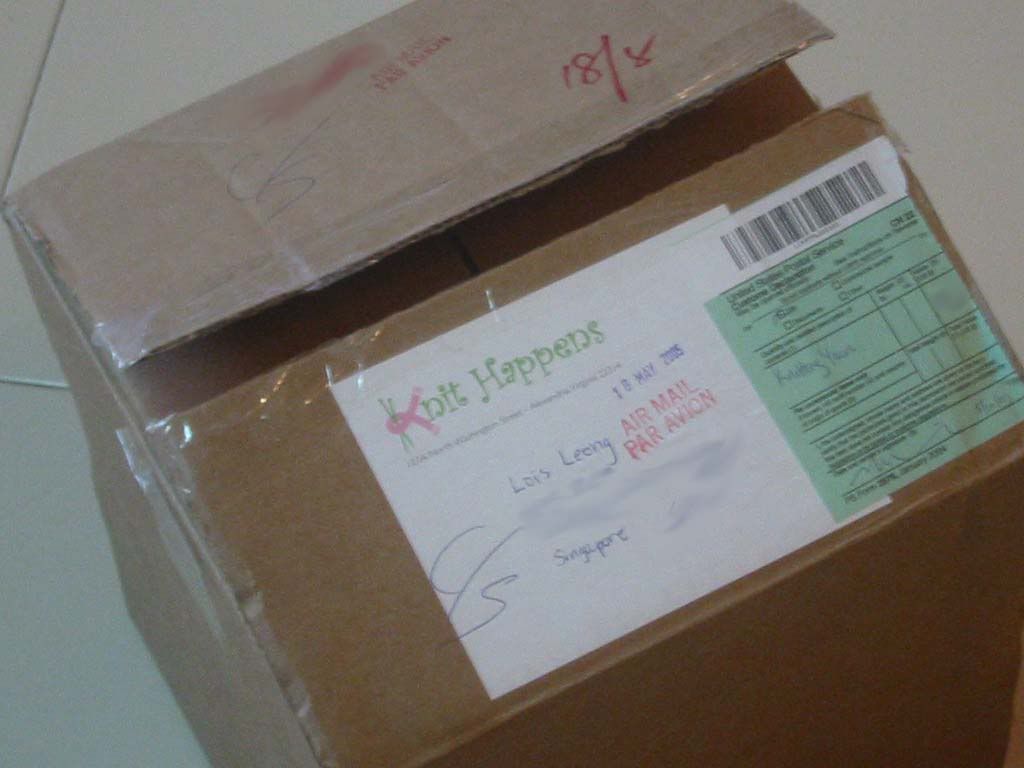 Opened...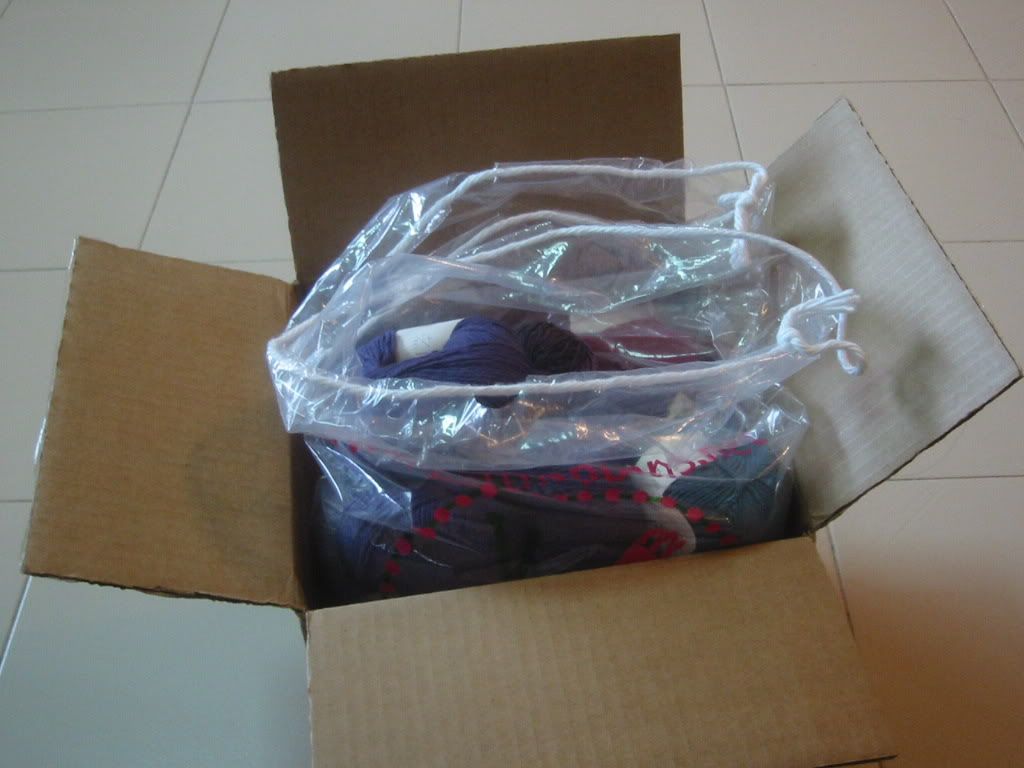 Calmer and Misti Alpaca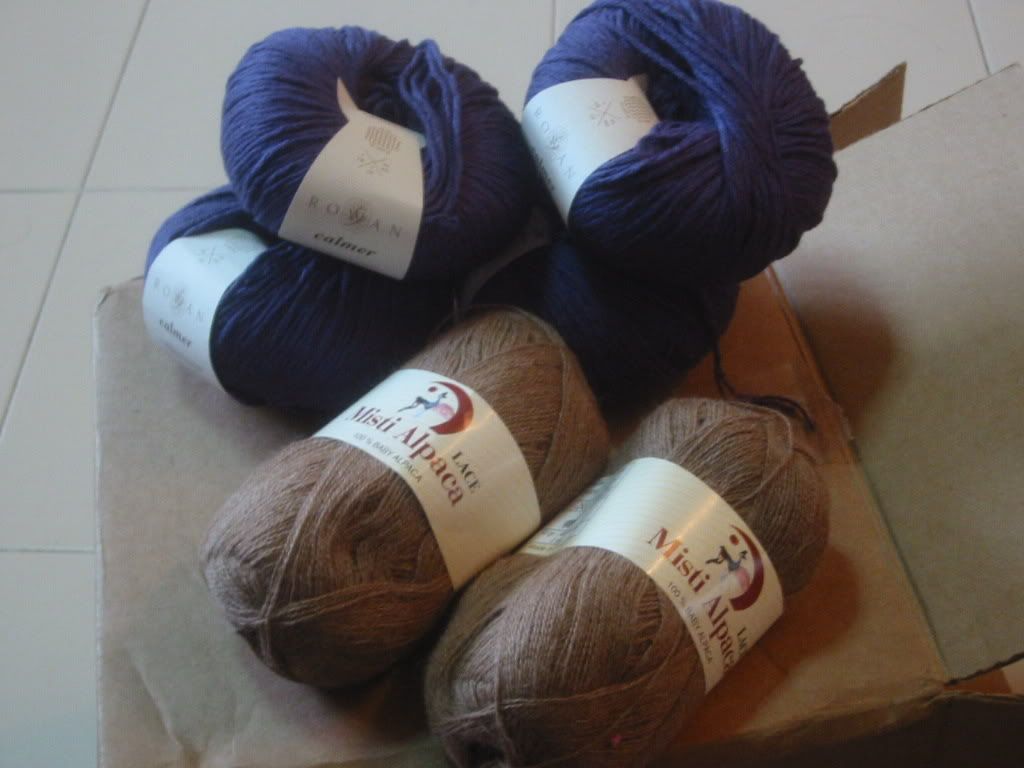 Sally's Handknit cotton and DB Cathay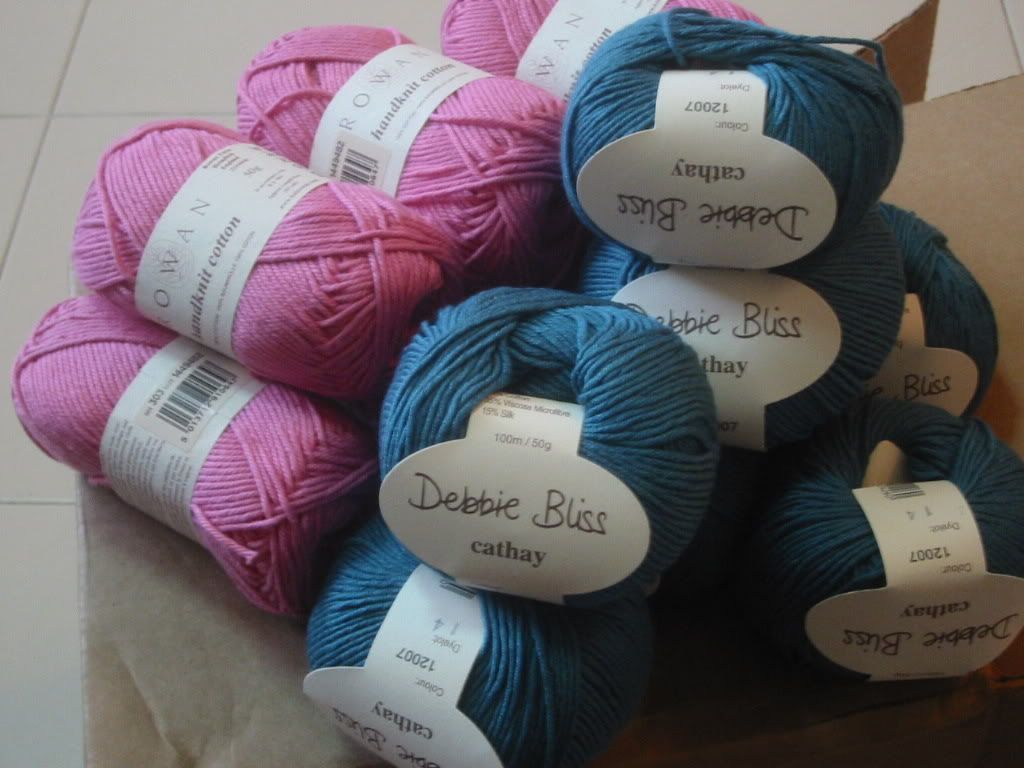 Belinda's Lorna Laces Lion and Lamb in Black Pearl. simply gorgeous!!!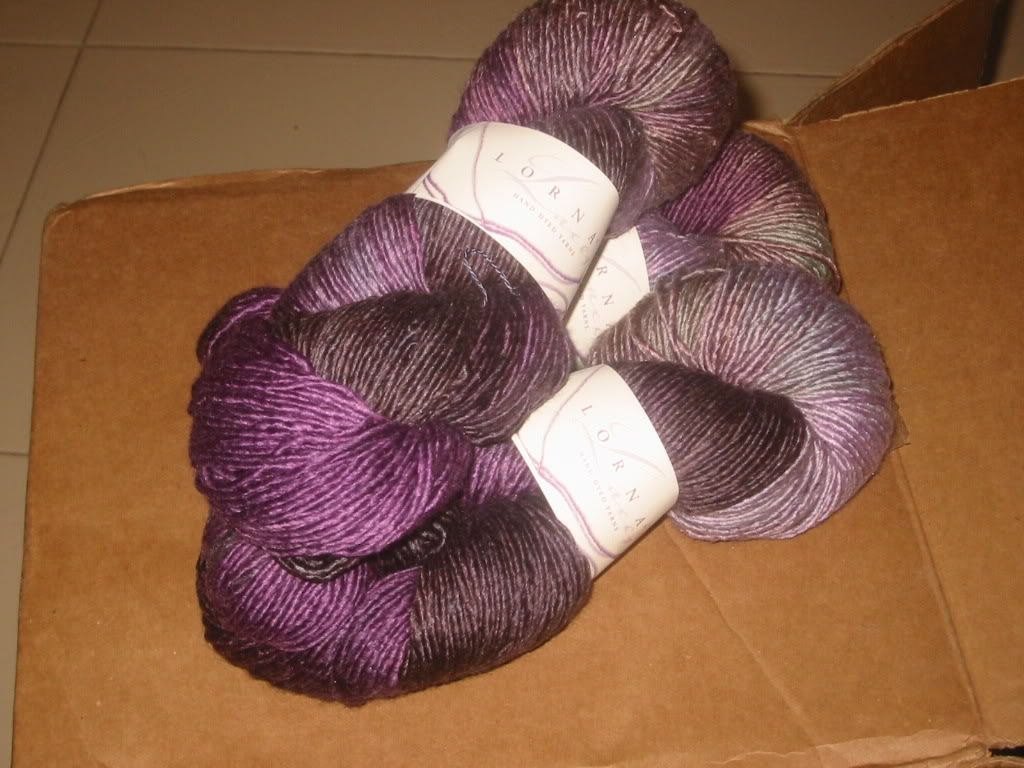 and not forgetting the Denise set