so what have I been doing all this while when i'm not updating this knit blog? let the pics do the talking.

lots of you have been waiting to look at my FBS. here's pics of the before and after block. i can never imagine how lovely FBS could be before blocking. i have enjoyed knitting it and would probably knit FBS #2 if given another pair of hands to knit.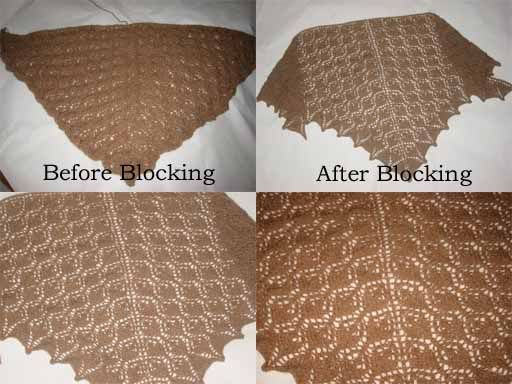 Right after FBS, I cast on for Audrey, and here's a couple of pics on her.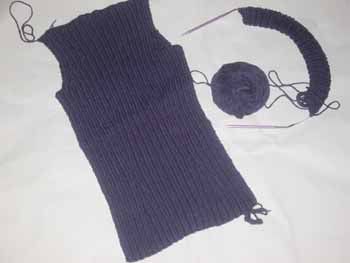 From this photo you can get a clearer glimpse of the decreases and increase.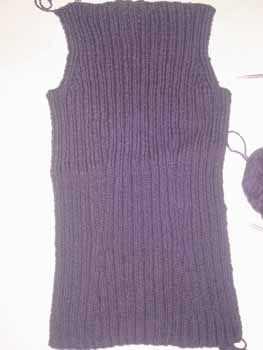 it's really hard to let go of Audrey, I need to peel my fingers off her each time. and i miss having her around at work.

The last words are for my dearest SP, Lisa. I never did expect I could have such a generous spoiler. Oh my gosh! take a look at what she had gotten for me. I feel like the luckiest spoilee. LOL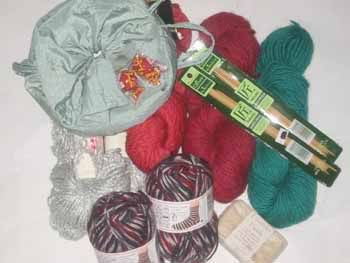 and guess what, I have been thinking about sock knitting so much, that i dreamt i was knitting socks last night. and Lisa dearie had also stated several sock knitting sites that could help me get started. I think Rox should award Lisa with The Most Thoughtful Secret Pal Award, cuz she got me an extra set of dpns to reduce my risk of developing "second sock syndrome". how could I ever thank her for her thoughtfulness?!?! I'm definitely looking forward to Lisa's next SP package.

PS. Although I'm not much of a berry fan, the Blackberry preserve is currently being savour by my family members. They HEART it! <3